Larry Miller has nearly 40 years of continuous, progressively responsible experience in the trucking, forklift and warehouse industries.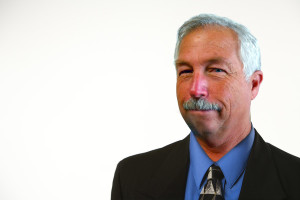 Based in Southern California, Larry serves clients around the country who are seeking a professional, authoritative voice for their cases or impending litigation matters.
Larry works for both plaintiffs and defendants. He has testified in numerous trials, before juries, and is considered by those who have retained him to be among the best in the industry.
Larry's background reads like a who's-who of trucking expertise: heavy truck safety and operation; hazardous material transportation; flammable liquids; DOT regulations; maintenance and mechanical repairs; yard operations; and much more.
No matter what the need, Larry Miller is a leading candidate to not only have the knowledge to assist in your case, but to do so in a manner that inspires confidence. Larry is comfortable out in the field, performing on-site inspections of accident locations, as well as on the stand in a court of law, discussing the facts on the ground.
Larry is experienced in all aspects of truck accident analysis, with experience investigating heavy vehicles like straight trucks, buses, tractor/semi-trailers, tankers and local delivery vehicles. He can speak with authority on subjects ranging from truck operation to code compliance and even vehicle maintenance issues.
Larry Miller's experience dates to the mid-1970s when he owned his own trucking company and served as its mechanic, handling everything from repairs to DOT compliance for all major power plant brands. From there his experience grew, including stints as a heavy duty driver on over-the-road lines. Larry even served as a driving instructor for a major Southern California trucking school.
His technical background includes the following areas of expertise:
Smith System Driving Course
Heavy Truck Maintenance
Safe Driving of Trucks
Firefighter Training for Flammable Liquid Tank Trucks
Heavy Truck Ergonomics
Flatbed Truck-Forklift Unloading Safety Protocols
Larry also boasts more than 34 years of no at-fault accidents in all of his operations, and is a winner of the ARCO Million Mile Safe Driving Award for 17 years of service with no at-fault accidents.
Count on Larry Miller to be the right choice when your case or pending litigation requires seasoned experience in the trucking, forklift and warehouse industries. Call 909-720-4368 today for a confidential consultation, or complete the form below.
Thank you for your interest in trucking expert witness Larry Miller.